UFC HOFer Daniel Cormier believes Julianna Pena is undeserving of Amanda Nunes trilogy, wants to see fresh contenders
Read Time:
1 Minute, 49 Second
UFC Hall of Famer Daniel Cormier believes Julianna Pena is undeserving of a trilogy fight against Amanda Nunes.
Pena shocked the world in December 2021, submitting Amanda Nunes in the second round to capture the UFC bantamweight championship. In the rematch this past July, Nunes recaptured the title after defeating Pena by way of a unanimous decision.
Following the July fight, Pena has been very vocal about wanting a trilogy, however, Daniel Cormier believes she is undeserving of this.
"The work hasn't warranted an immediate rematch. Because if not, then every champion that loses gets an immediate rematch. It's not like that. It just doesn't work that way. Amanda got an immediate rematch, because she's Amanda Nunes. Jose Aldo didn't get an immediate rematch (against Conor McGregor), and he was the longest-reigning featherweight champion of all time. Sometimes you've got to move on to get back. I think Julianna's in that position. I don't know if the work that she's put on paper warrants (it). Just because she survived in the last match, I think she might have lost every single round of that fight." he explained on the "DC & RC" show.
Cormier believes the division should move on to the next contender, naming Ketlen Vieira as a potential opponent for Nunes.
"Who's to say that if she (Nunes) fights Ketlen Vieira, who has put together a nice win streak, has beaten two former champions, how do we know that that doesn't play out in that way? We had no idea that the gal (Talia Santos) was gonna fight Valentina Shevchenko in the way that she did. We didn't. So it's like, you've got to give it to the next (person). I just don't think the work that she's put on paper warrants an immediate rematch." he said.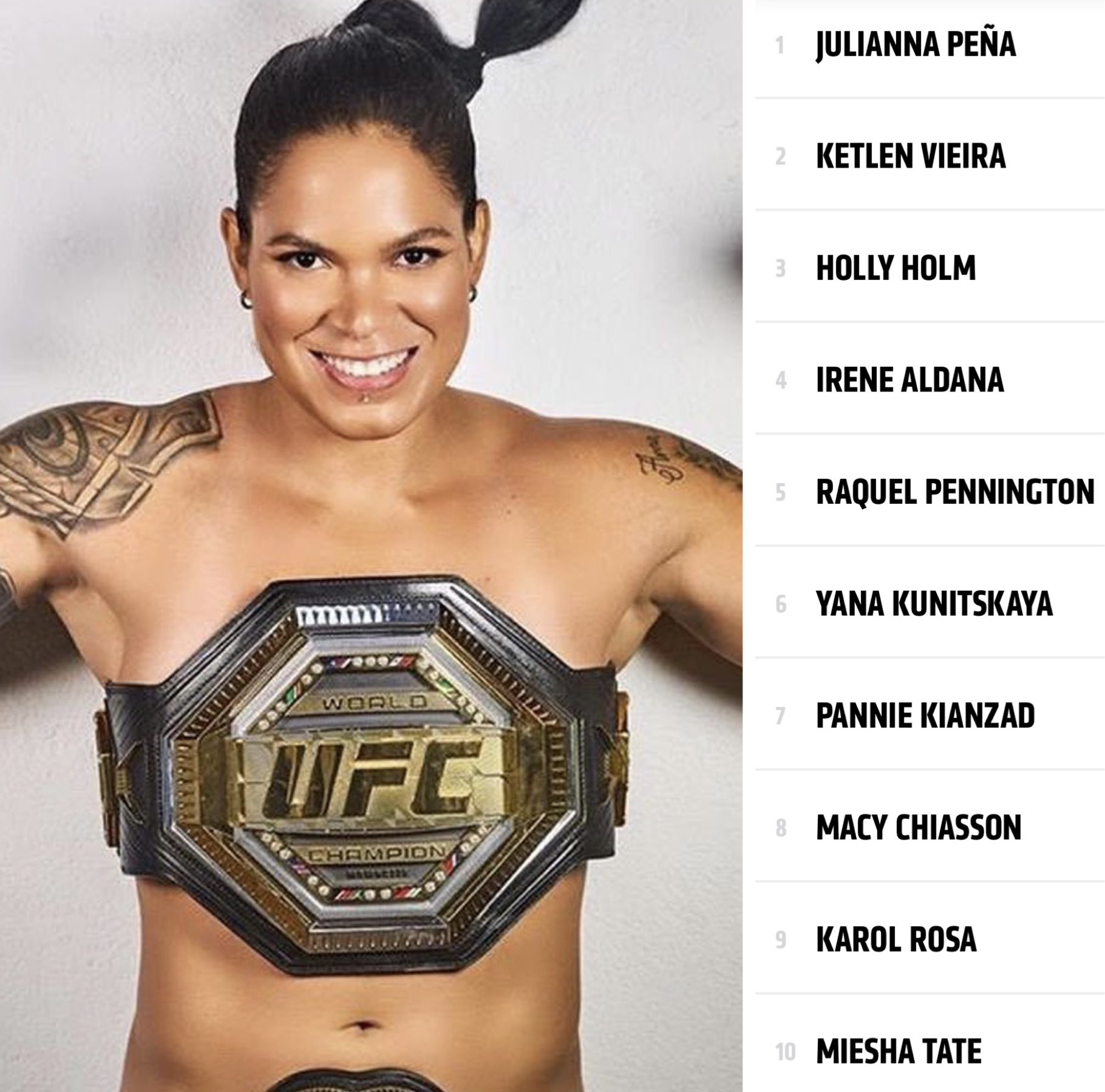 Ketlen Vieira is coming off back-to-back decision wins against former UFC bantamweight champions Miesha Tate and Holly Holm. She is currently ranked number two in the UFC's official contender rankings.