At UFC 212 in Brazil, fight fans were treated to two exciting bouts in the strawweight division.
In the early Fight Pass prelims, Viviane Pereira and Jamie Moyle made their sophomore UFC appearances in an attempt to climb the rankings. Moyle fought three hard rounds, but it was Pereira who picked up the unanimous decision win using superior striking and timing. In the co-main event, Claudia Gadelha faced off with Karolina Kowalkiewicz in a highly anticipated showdown of former title challengers. Both fighters were exchanging early, but nearly three minutes into the fight Gadelha was able to secure double underhooks and drag the fight to the ground. From there Gadelha used her world-class Brazilin jiu-jitsu game to submit Kowalkiewicz with a rear-naked choke.
So, what's next for the women of UFC 212?
Jamie Moyle
Despite falling short on TUF 23, Jamie Moyle was offered a UFC contract. She picked up a nice upset victory over Kailin Curran in her debut, but unfortunately for the Syndicate MMA prospect, she was unable to get the job done against the more experienced Viviane Pereira. Moyle is still young in her MMA career and she holds a lot of potential and promise– a fight against Pearl Gonzalez would allow for both fighters to show their improvements and bounce back from their most recent losses. Another option for Moyle could be a fight with Heather Jo Clark, who last fought in November of 2016 losing a decision to Alexa Grasso.
Viviane Pereira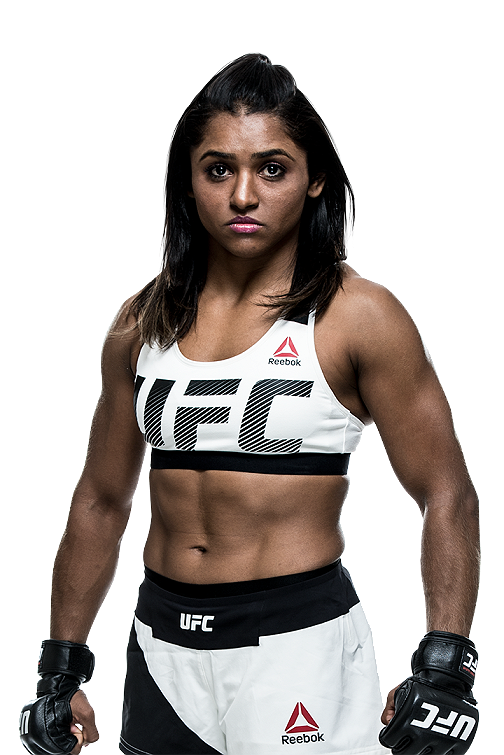 Viviane Pereira followed up a big upset win over Valerie Letourneau at UFC 206 with a great performance tonight. Though she won the fight with Letourneau, she looked reserved and hesitant. Tonight, she came out much more aggressive and comfortable and showed marked improvement. She holds a perfect 13-0 MMA record, but will likely need a win or two more to crack the official top 15. A fight against Danielle Taylor, who has also won her last two fights by decision, makes perfect sense. A second option could see Jessica Aguilar attempt to defend her spot in the rankings by taking on the up-and-comer.
Karolina Kowalkiewicz
She lost to Claudia, but Karolina is still one of the very best strawweights in the world. Kowalkiewicz made a crucial mistake against a high-level grappler in attempting to get back up to her feet, leaving her back exposed in the process. It is a tough loss for KK, but the fan favorite can bounce back. Tecia Torres has been vocal in looking for a fight– as of right now she remains unbooked and a fight with Kowalkiewicz would likely be a FOTN candidate. Torres last fought against an unranked Bec Rawlings, winning by unanimous decision. In her UFC career, the only ranked fighter that Torres has faced was Rose Namajunas. A fight with KK gives Torres the opportunity to advance in the rankings and gives Kowalkiewicz the opportunity to bounce back against a legitimate contender. A second option could be pitting highly touted and fellow fan favorite Alexa Grasso against the former title challenger.
Claudia Gadelha
Claudia put on one of the best performances of her career tonight by taking out the number two ranked fighter in just one round. It is evident that her time at Jackson-Wink MMA has been beneficial, and the Gadelha is without a doubt the best strawweight not named Joanna. This fight suggestion comes a little out of left field, but hear me out– Angela Hill. Hill is never one to shy from a fight. She put on a great effort against Andrade and she possesses a similar skill set to the champion. Hill has strong Muay Thai, decent takedown defense, and a great chin. This fight would give Hill a high-profile opportunity to make a statement, and would allow Claudia to test her improvements againt another striker.
What did you think of UFC 212? Who would you like to see the fighters face next?